"My collections may not always have obvious travel references, but they encapsulate a lot of what I love most about traveling: finding happiness in the outdoors, feeling wowed by nature, trying different activities and discovering new artists and cultures.
These days, I spend a lot of time dreaming about being back out in the world and being together. So I started imagining a magical destination – someplace surrounded by trees, for example – where we could meet and pass the days absorbed in the environment and camping in style."
The collection reads almost like a scrapbook of this wilderness adventure owing to all the arts and crafts accents and techniques, yet the pieces are designed to be broadly wearable. A menswear influence is translated playfully throughout the outerwear, with full-length coats proposed in solid fuchsia or bottle-green windowpane check, and others embroidered with wild flowers, plants and fungi. The last of these motifs attracted me not because the name begins with 'fun'. In fact, the more I read about them and the vital, wondrous role they carry out in any ecosystem, the more I wanted to give them a starring role. That's why you'll find marvellous, multi-coloured mushrooms sprouting up everywhere… perhaps evoking a different kind of trip altogether!
Craft not only introduces tactile interest, but represents how handwork remains an essential element for me. Among the standout pieces here: a poncho hosting a party of finger puppet animals, which also appear on coat lapels and can be detached for instant amusement. But even string ties adorned with beads that were already part of our inventory speak to the craft mentality of being resourceful and creating from existing materials.
Loose fit-jeans dotted with rainbow hearts; trousers punctuated with kaleidoscopic daisies; a denim jumpsuit embroidered with 'Love'; and a variety of handcrafted knits with fringe and crochet in ultra-bright hues convey the optimism that is at the heart of the brand. Blanket coats, quilted pieces and tie-dye sweats with beaded strings conjure my vision of camping in ways more suited to days spent cosy at home or out and about in the city.
I am delighted to present the season's artist collaboration with Javier Calleja. A Spanish artist based in Málaga whose drawings, paintings and sculptures of whimsical characters have become easily recognizable for their exaggerated eyes and uplifting expressions. This unisex capsule will include a bomber jacket, knitwear, button-down shirts, jersey pieces, together with a coat with a multi-coloured ribbed collar bearing the message, "We can be heroes, just for one day".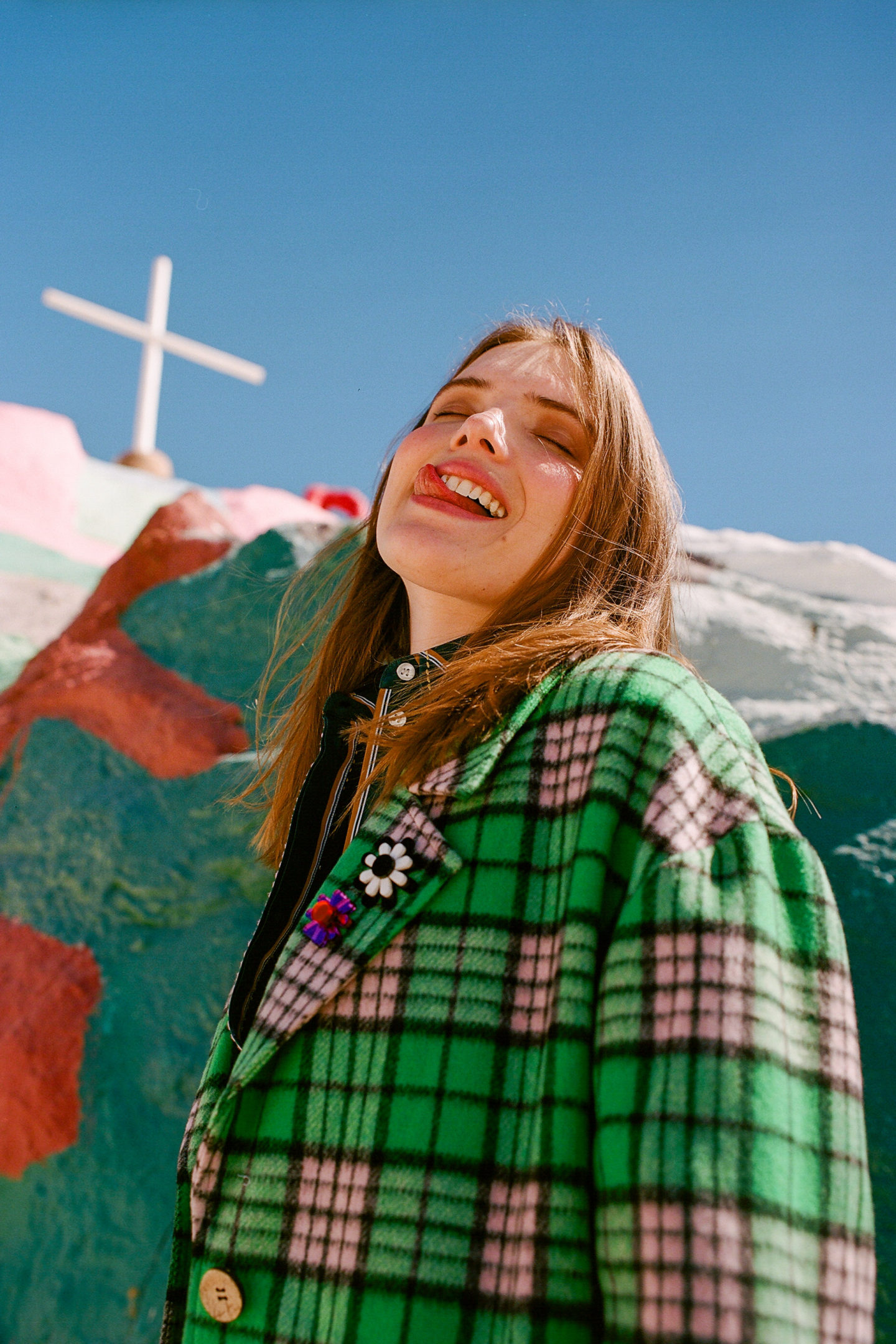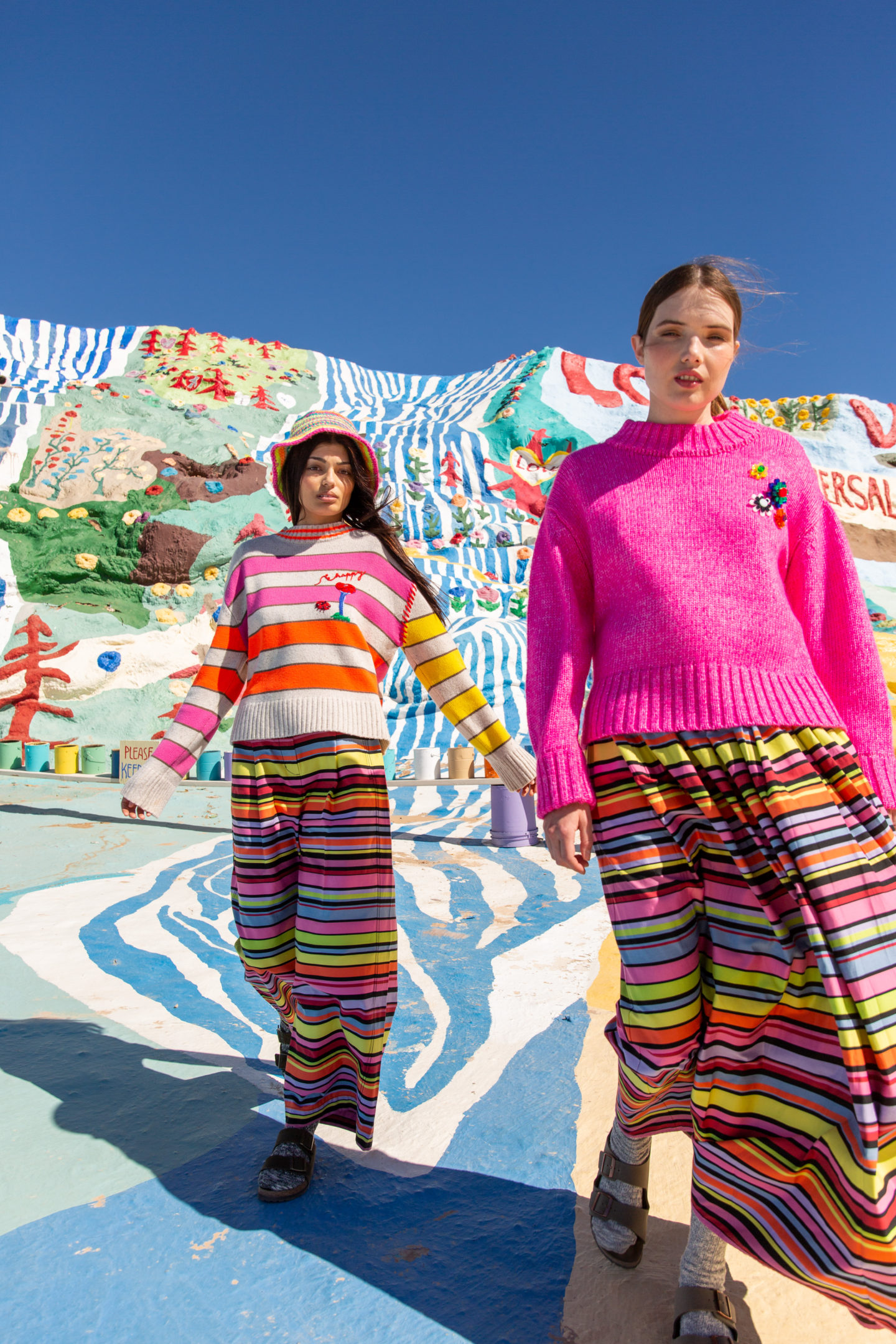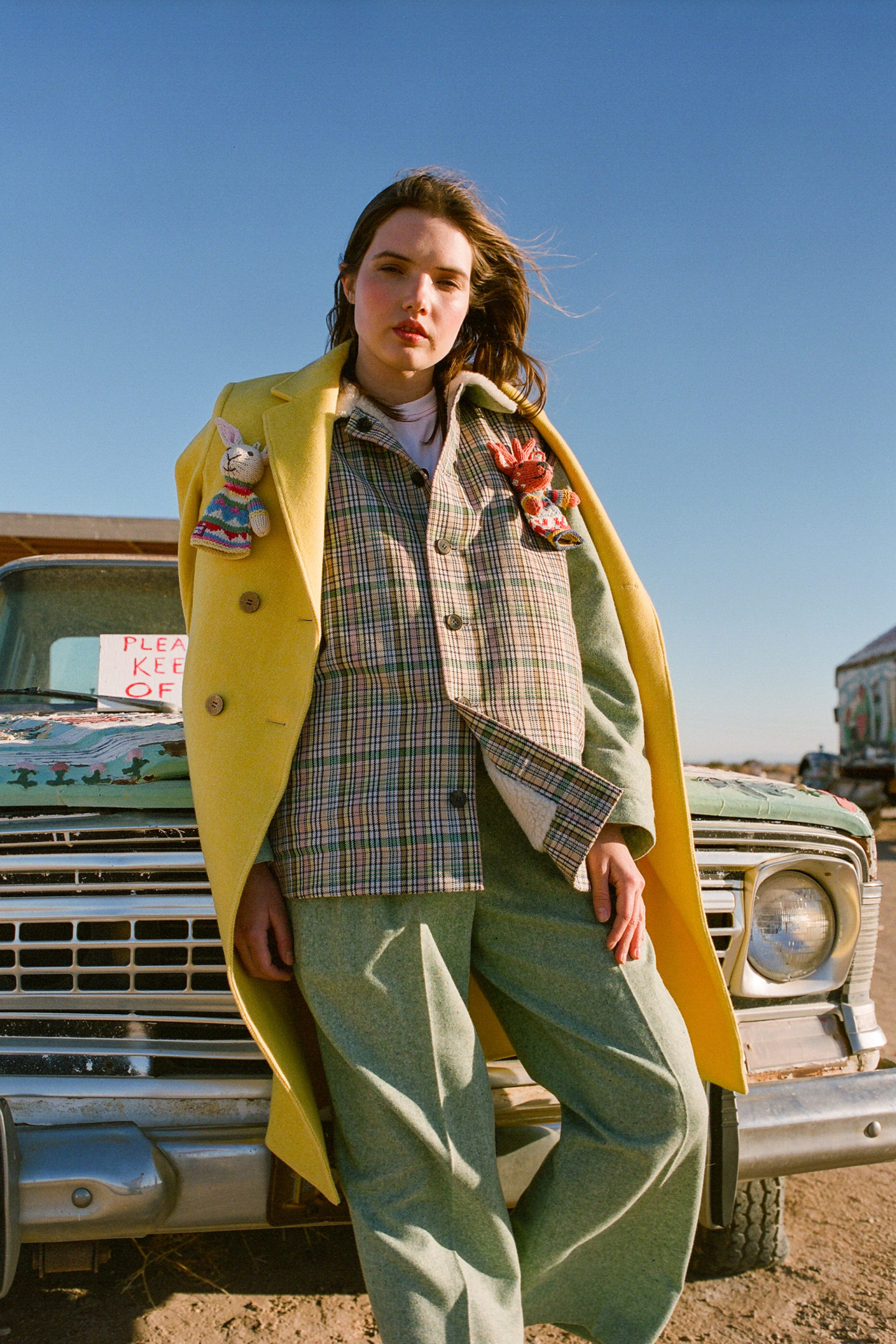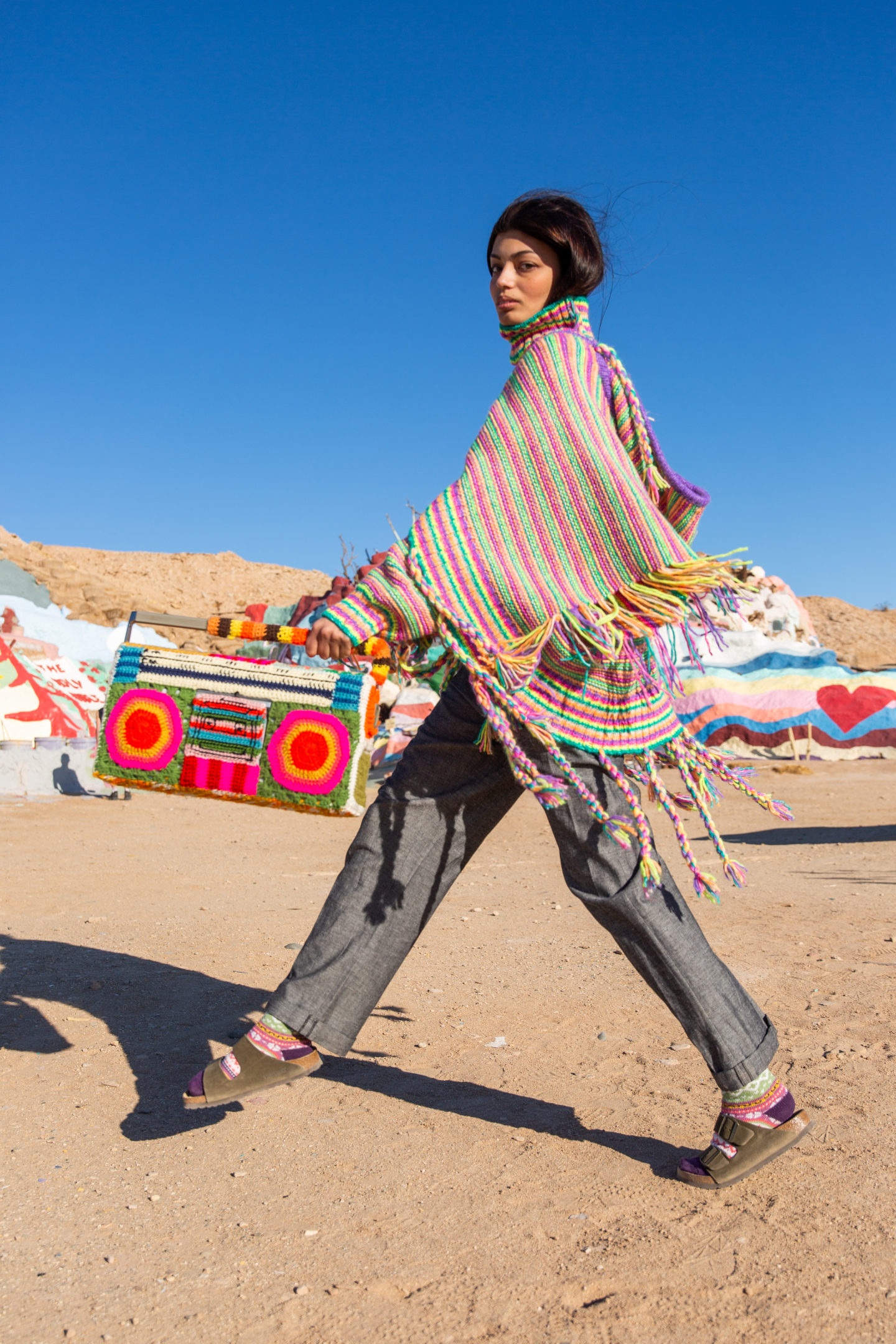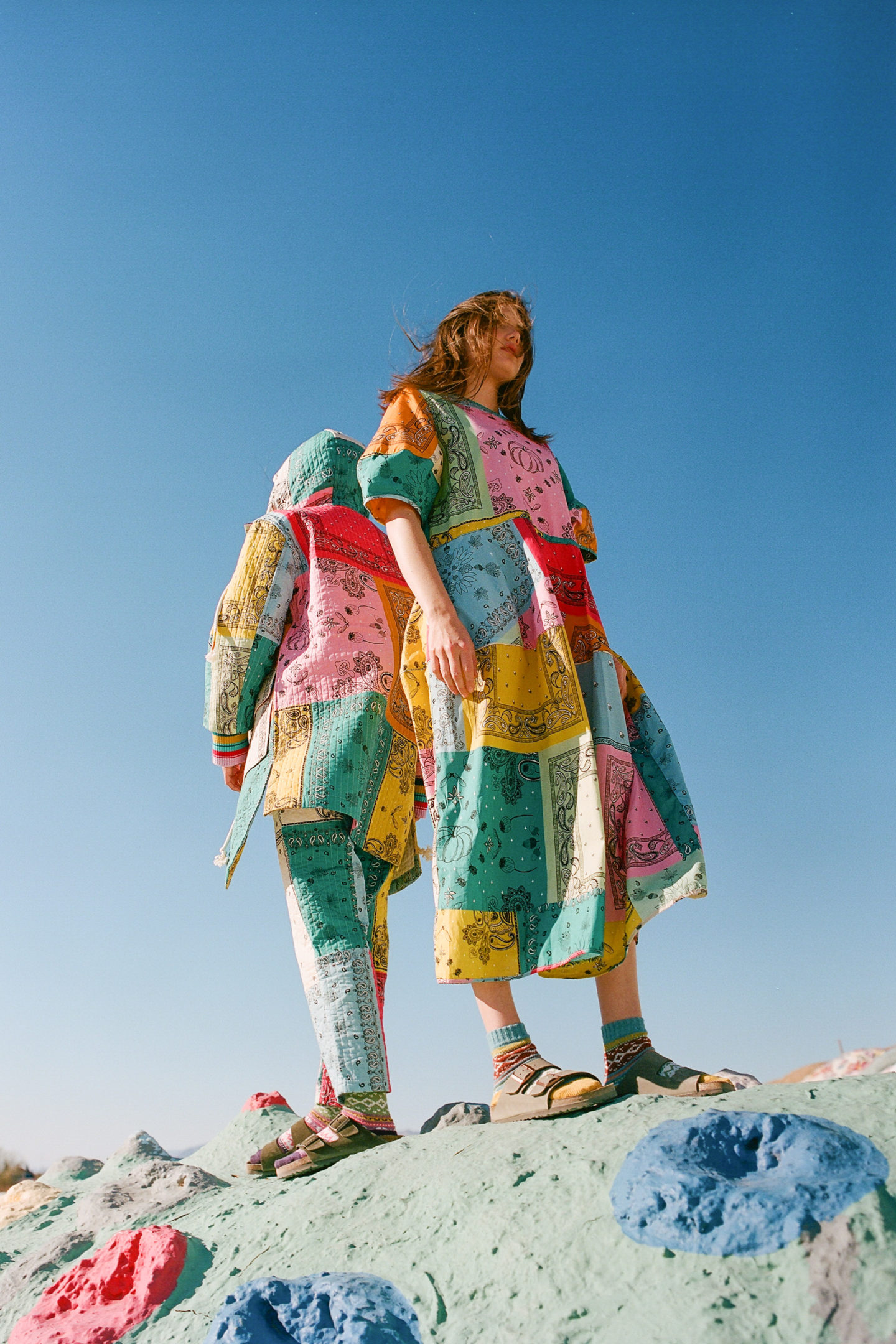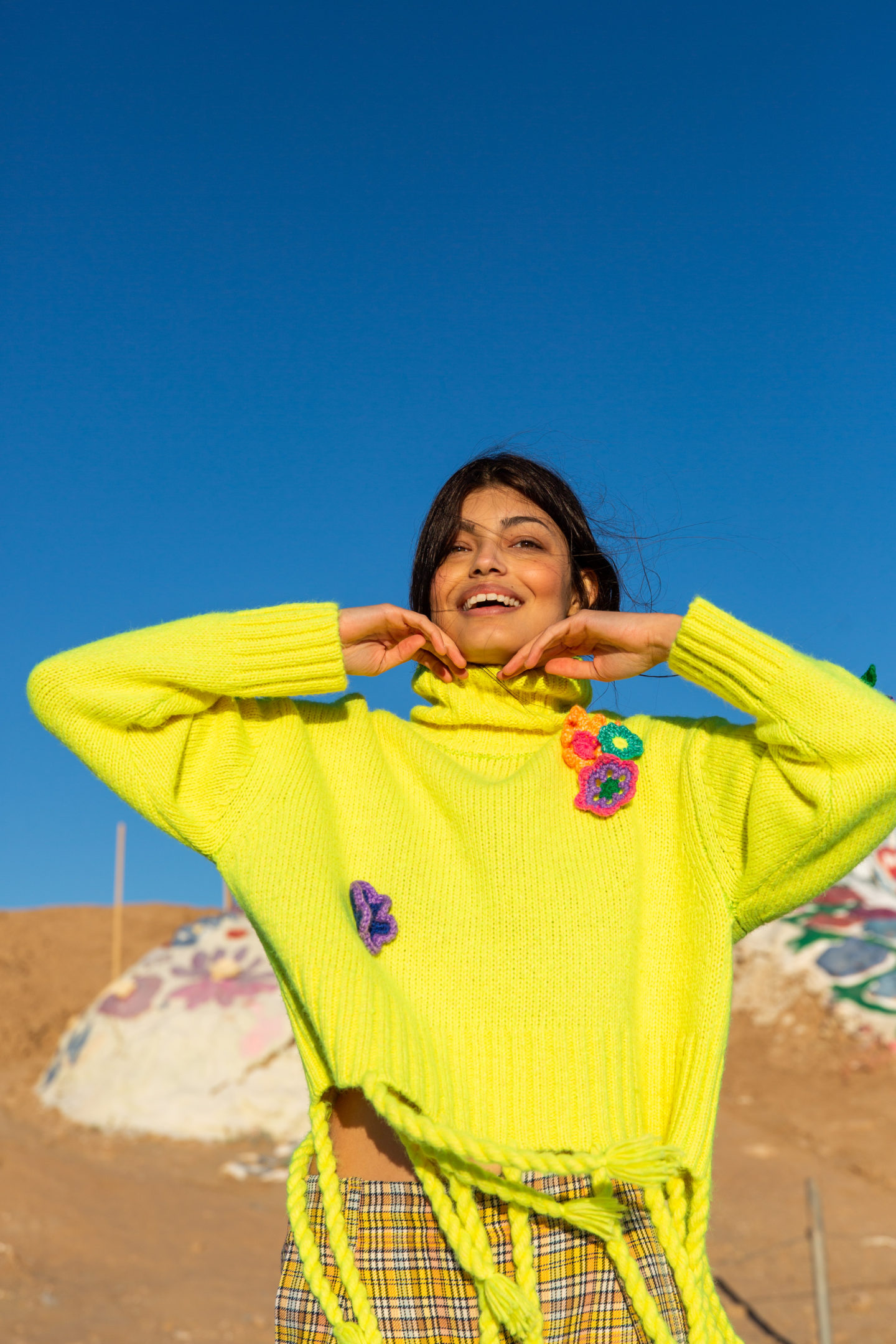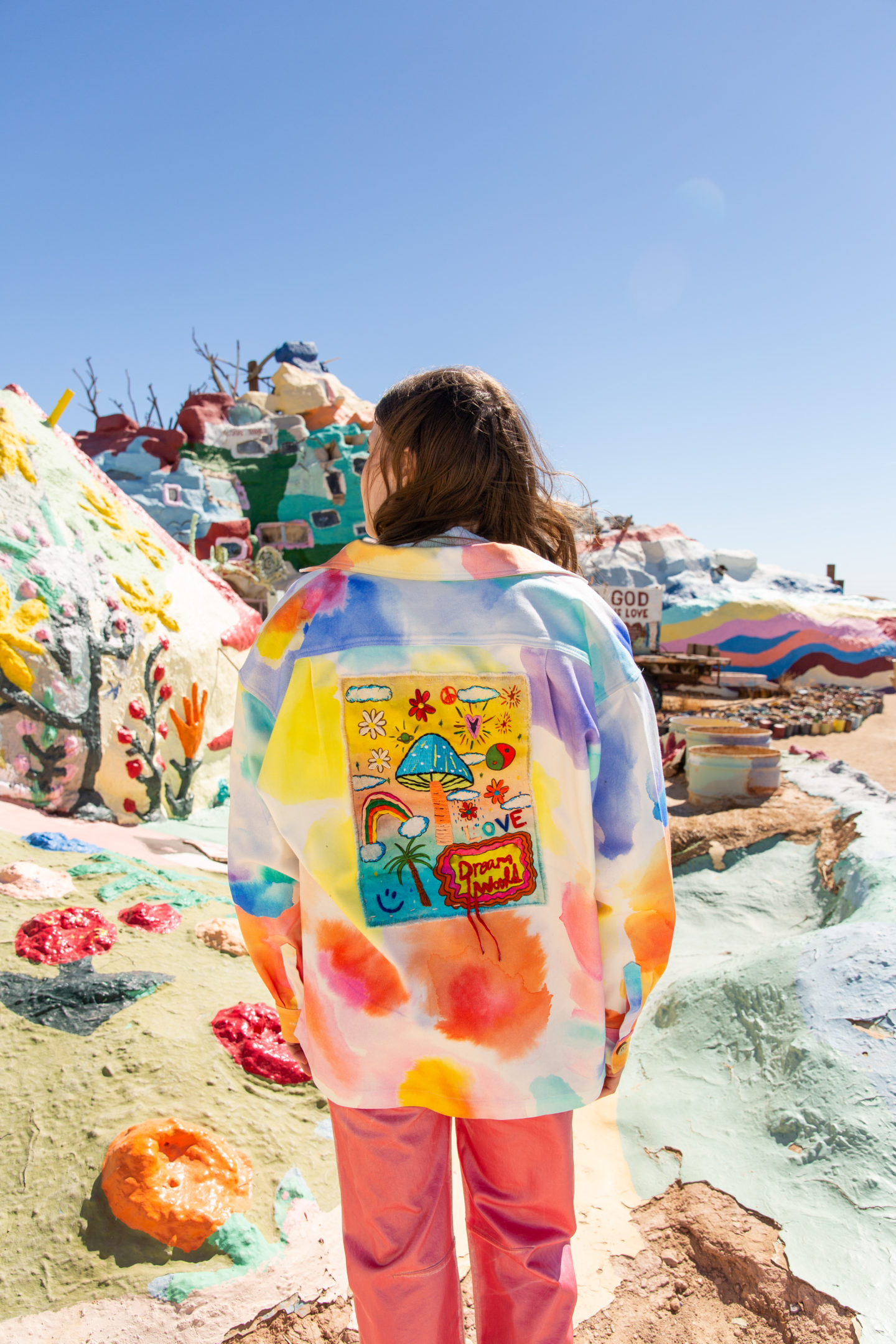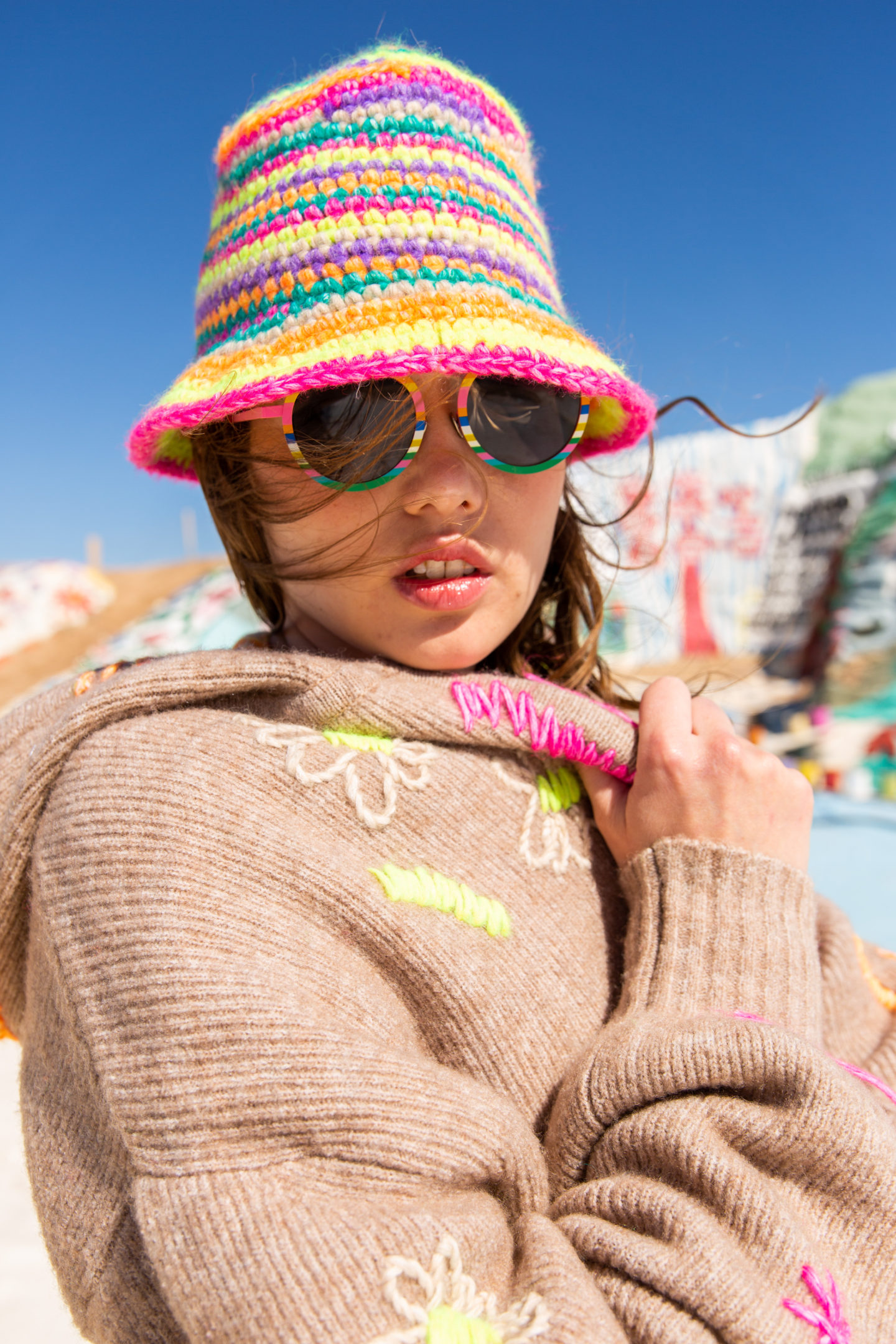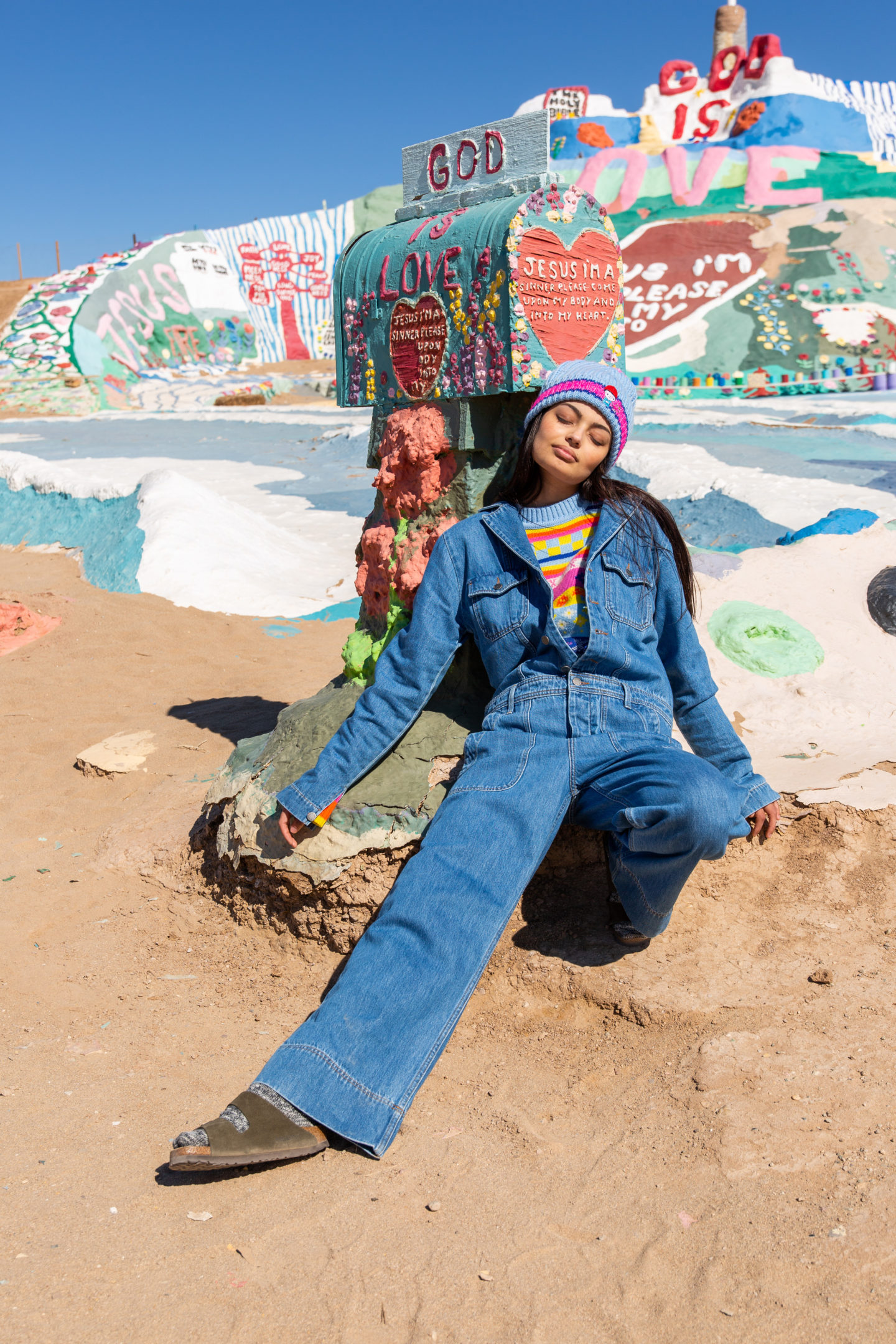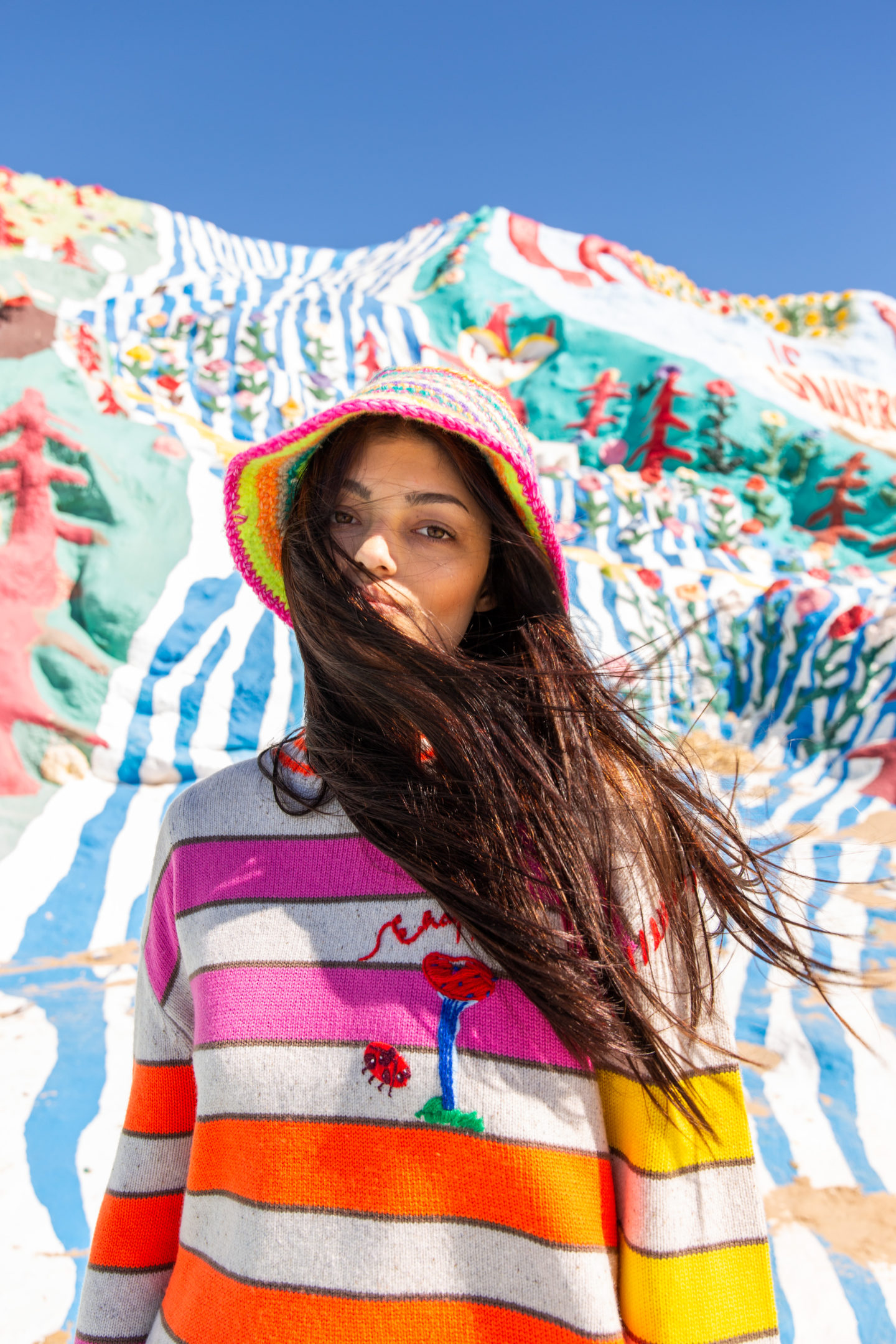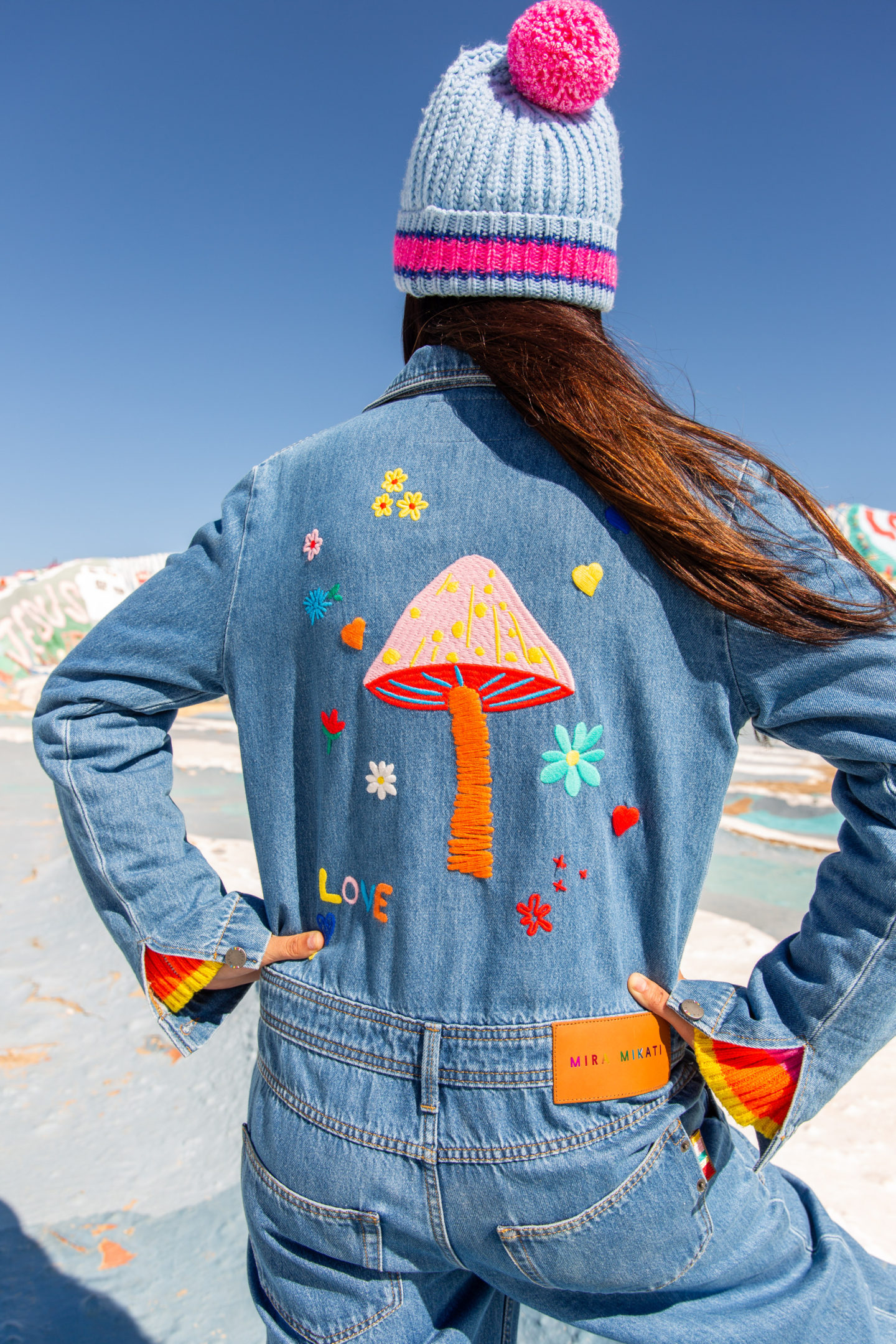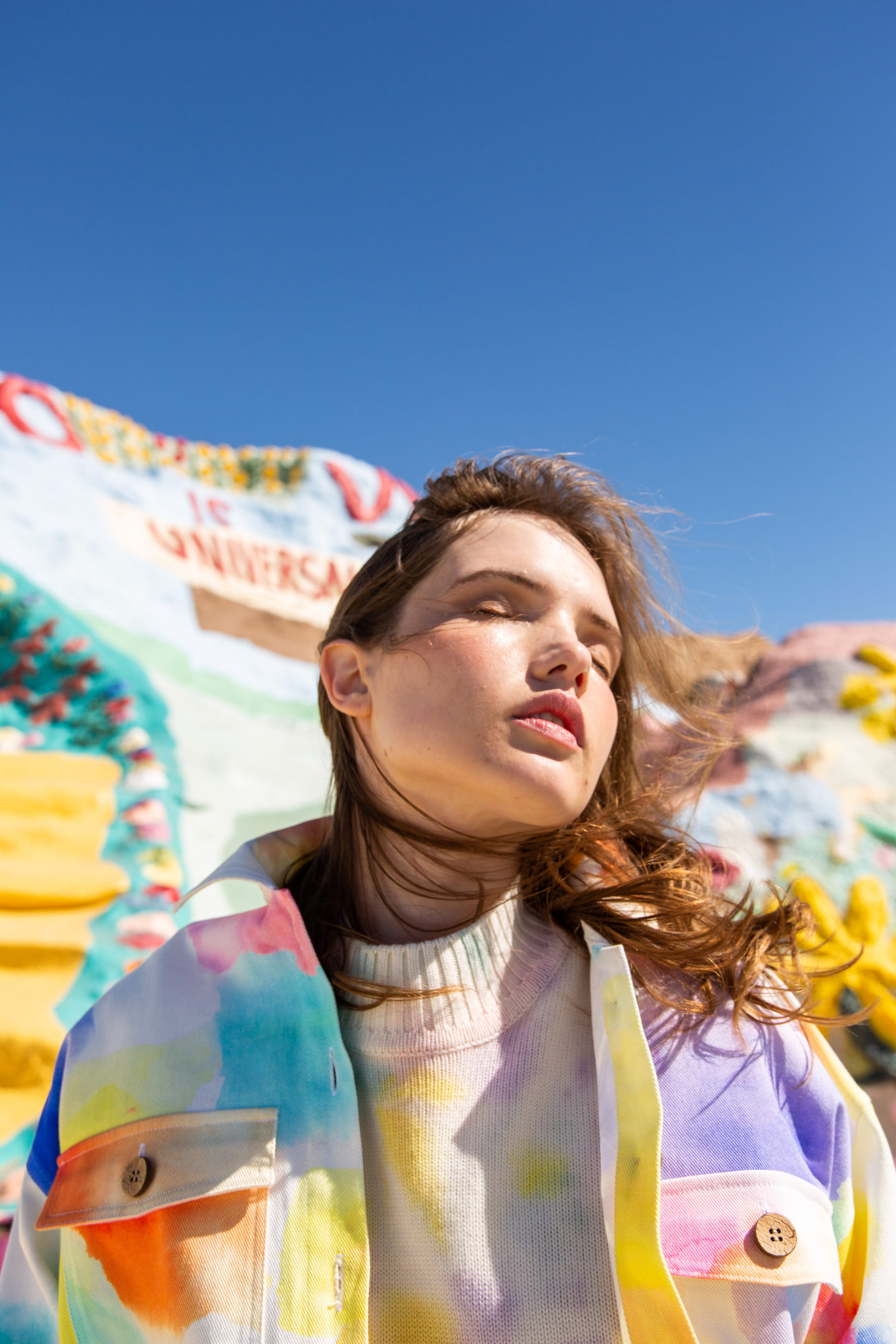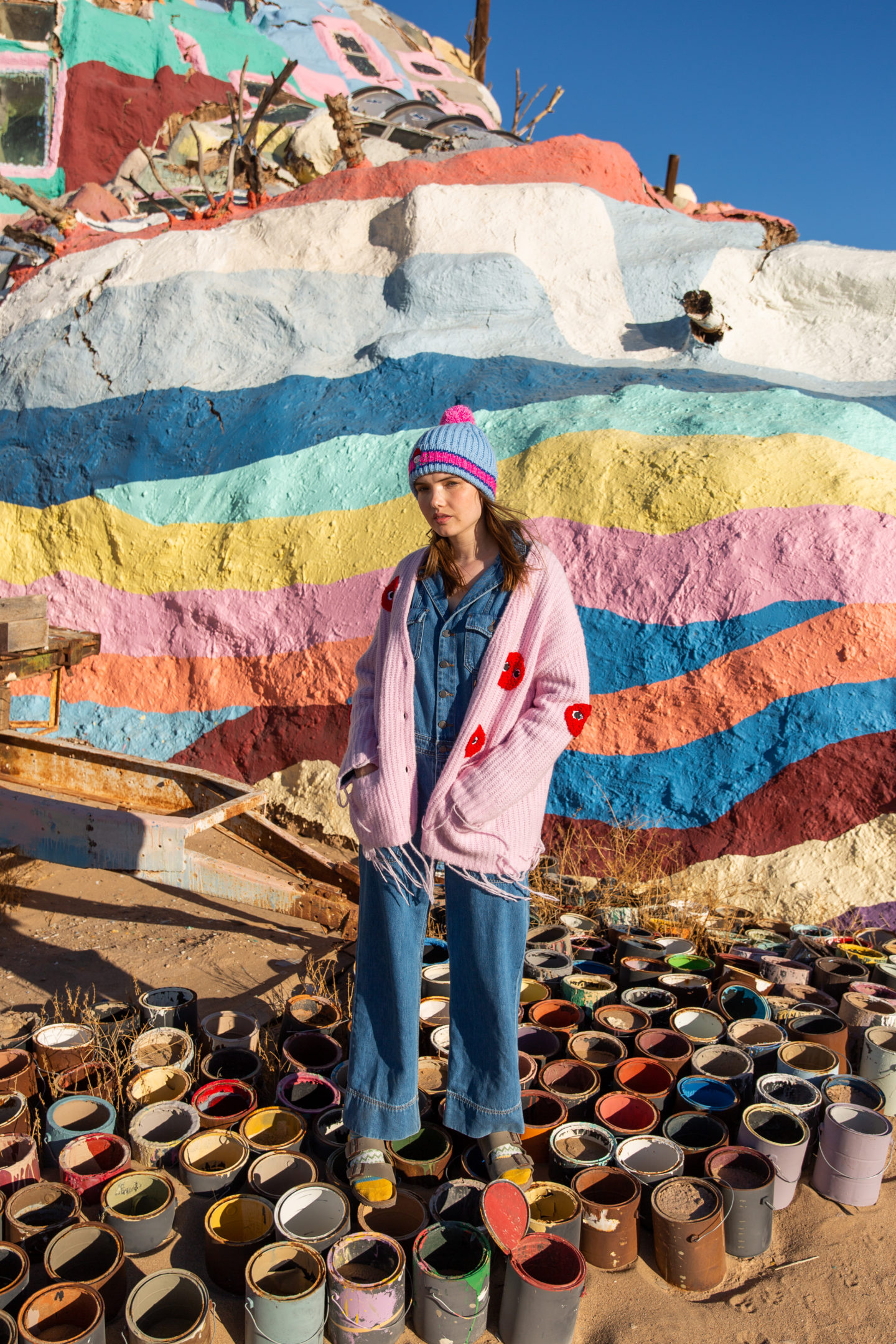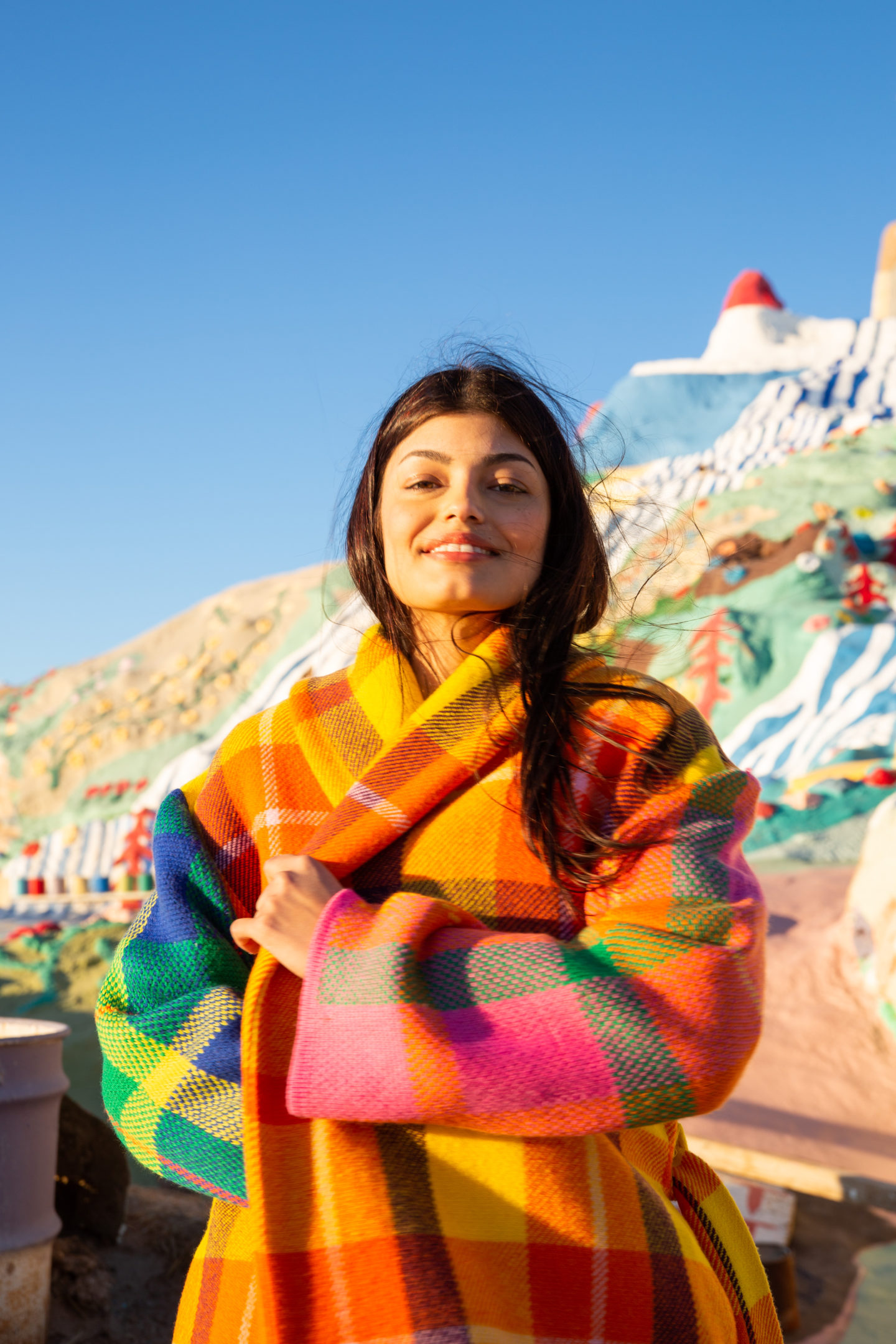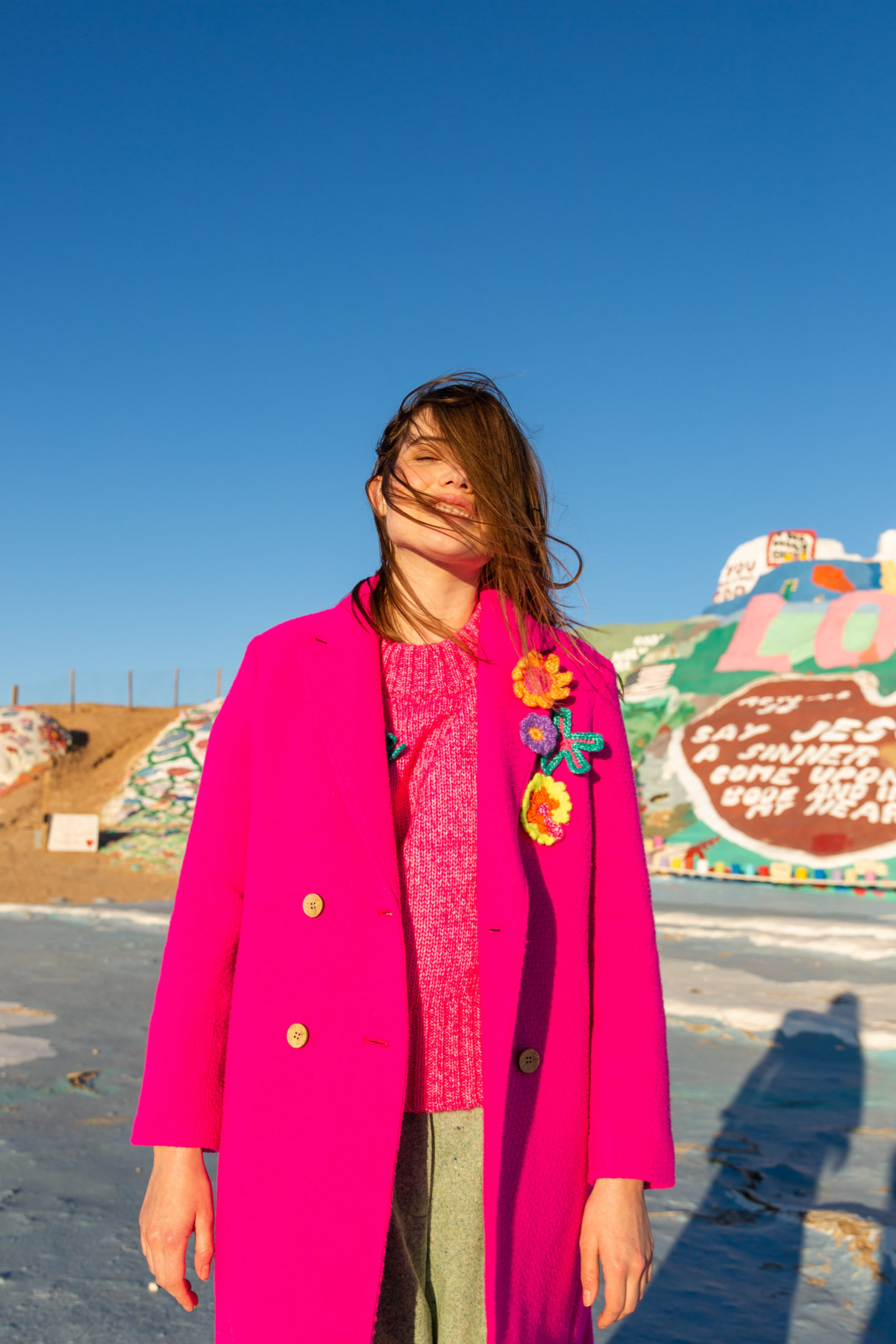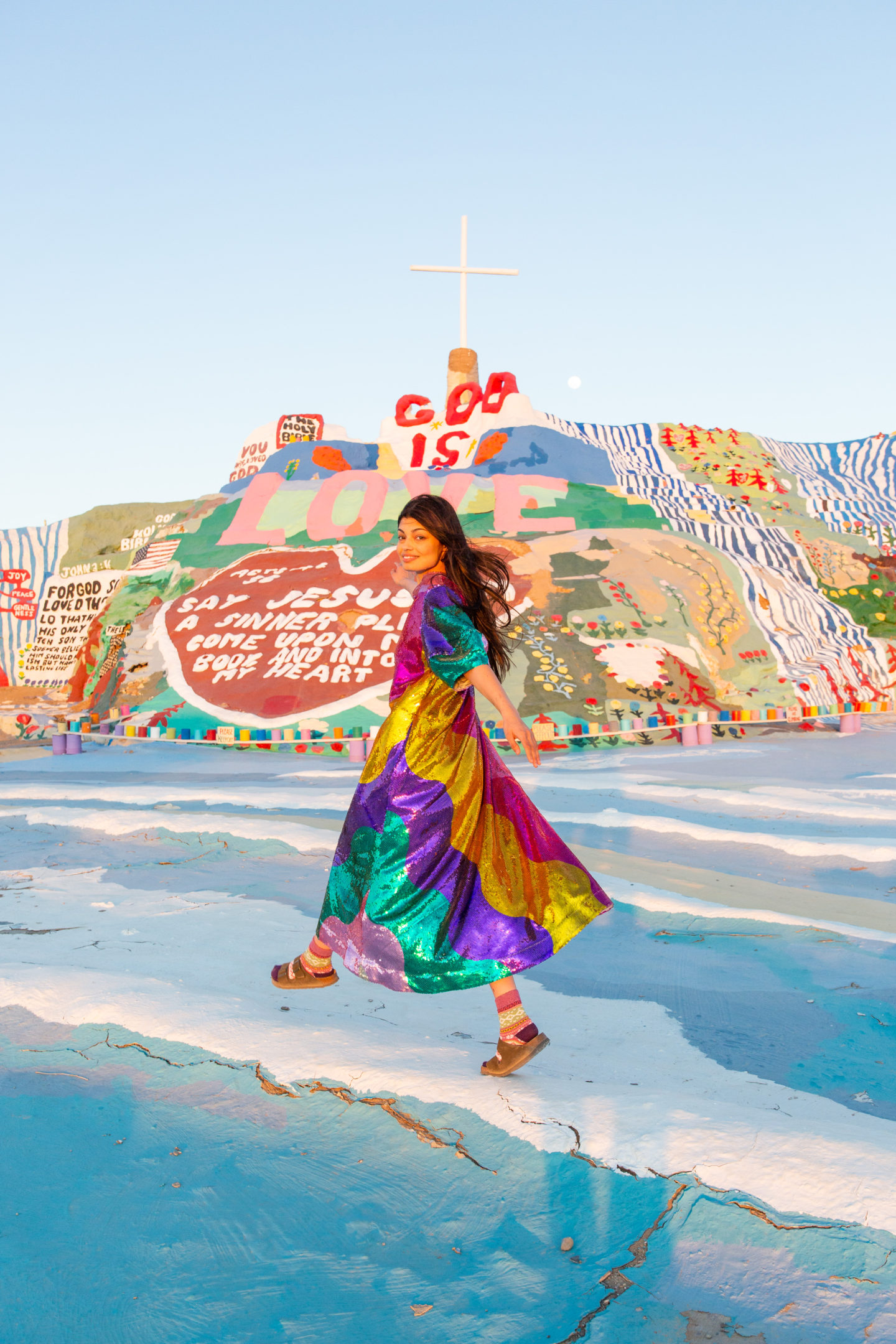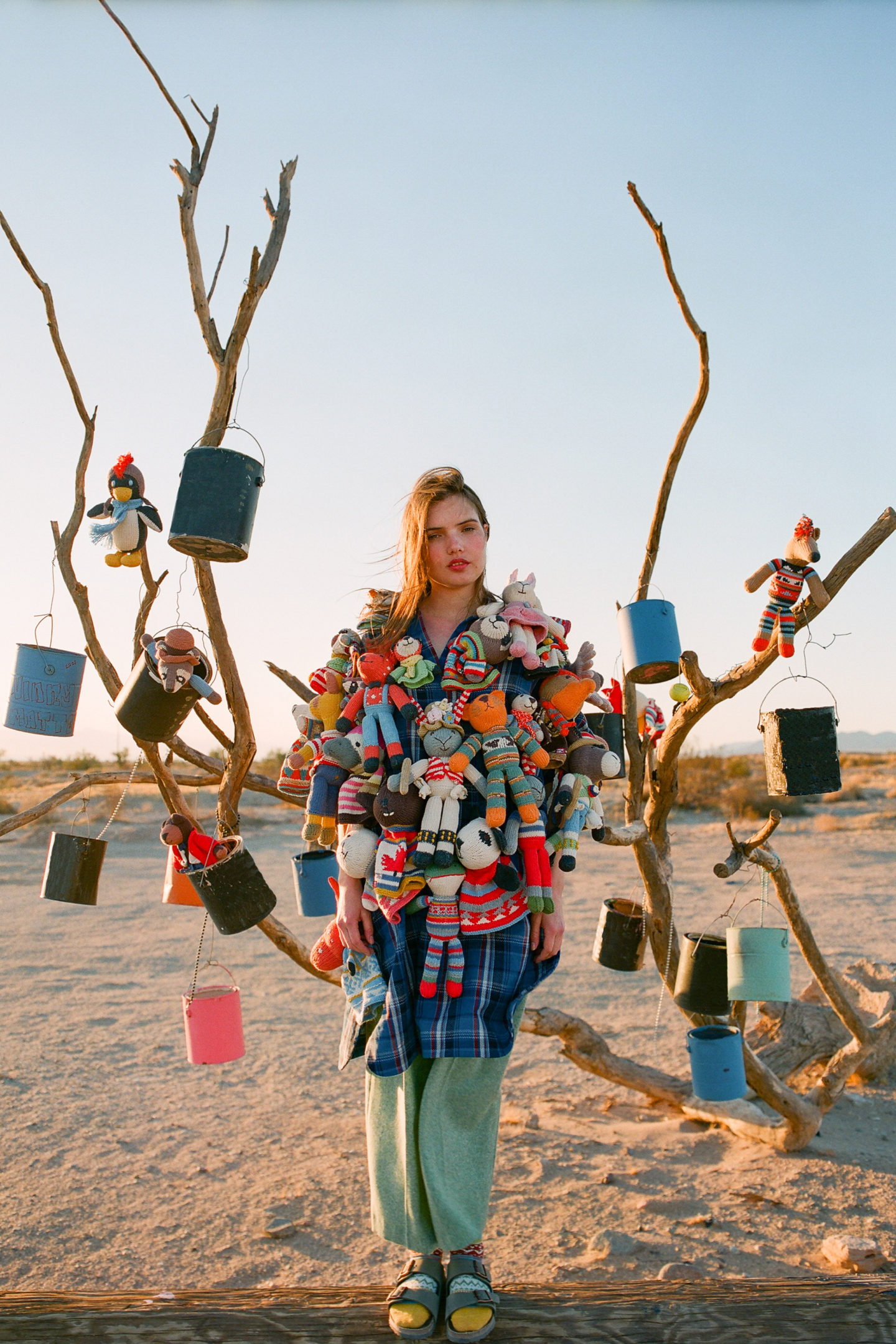 Source: Mira Mikati PR