Riki Dalal is an Israeli Couture bridal gown designer since 1974. The story of her life and spectacular gowns which resulted in an amazing success can only be described as a true Cinderella story.
Riki (Rebecca) was raised by a seamstress. When she was seventeen, she made herself a dress and the results were so beautiful that all her friends asked her for making a dress of their own. For 20 years Riki designed dresses for brides who came to her doorstep by word of mouth while raising her 4 kids.
Between the years 2009 – 2013, thanks to the help of Riki's oldest son David (Dady), the business started blooming and moved to 25 meters sewing workshop.
Gaining experience, a few good partners and a lot of confidence along the way, Riki and Dady managed to grow this small business to an empire with over 6 flagship stores (London, Birmingham, San Francisco, Ashdod, Athens, Zwolle) and 200 boutiques (Israel, United Kingdom, Italy, Germany, France, Netherlands, United States of America, Switzerland, Ireland, Australia, China, Cyprus, Greece, Luxembourg, Singapore, Kazakhstan, Russia, Slovakia, Serbia, Croatia, Romania, Montenegro, Bosnia and Herzegovina, Lithuania, Uganda, Malaysia, Canada, etc.) selling Riki's dresses around the globe.
Riki is professional and makes sure every dress under her name is a complete work of art. Every collection includes special and spectacular cuts, sexy feminine elements and varied lace patterns. Each dress is captivating, infused with intricate beading, adorned with handmade appliqué and made with the most impressive fabrics for a bold and trendy design.

Today with 38 years of experience in fashion, the Riki Dalal brand is the top leading Israeli bridal gown brand in the world. Riki's dresses are featured in leading magazines, red carpet events, most viewed TV shows and every collection is covered in hundreds of top blogs.
Riki has 3 fabulous brands in her name: The ready to wear LiRi bridal, best-seller NOYA bridal and the haute couture brand, Riki Couture with gowns that are Made to Measure, with all alterations included.
Custom changes are limitless at Riki Dalal, and truly allow brides to make their dream dress a one-of-a-kind creation. All the Riki dresses are made to the bride exact measurements for a custom or "bespoke" fit. Very few alterations are needed when you order a made-to-measure gown, consisting of over 20 measurements. The Riki Dalal experience assures you will be wearing a gown like no other.
Despite Riki's meteor success, each of her dresses is made with love, ensuring every bride gets to be a queen wearing the perfect dress on her special day.
Buying a dress in any of the boutiques Riki decided to partner with ensure every bride will be treated with the same fierce love and care that signifies Riki everywhere she goes. After all, Riki sole purpose is to make your dreams come true.
You can book your appointment for your bridal gown fitting here: https://www.rikidalal.com/index.php?route=common/request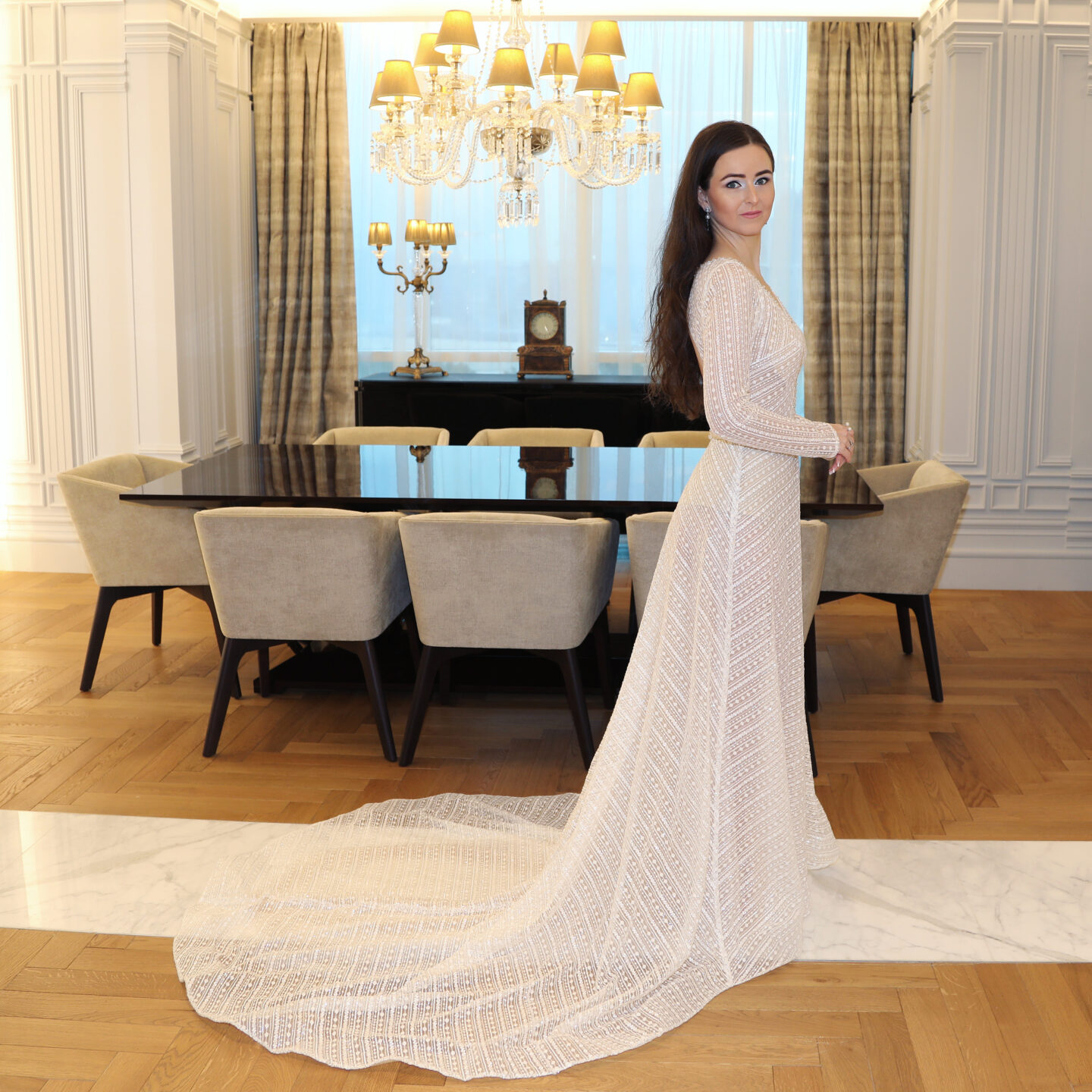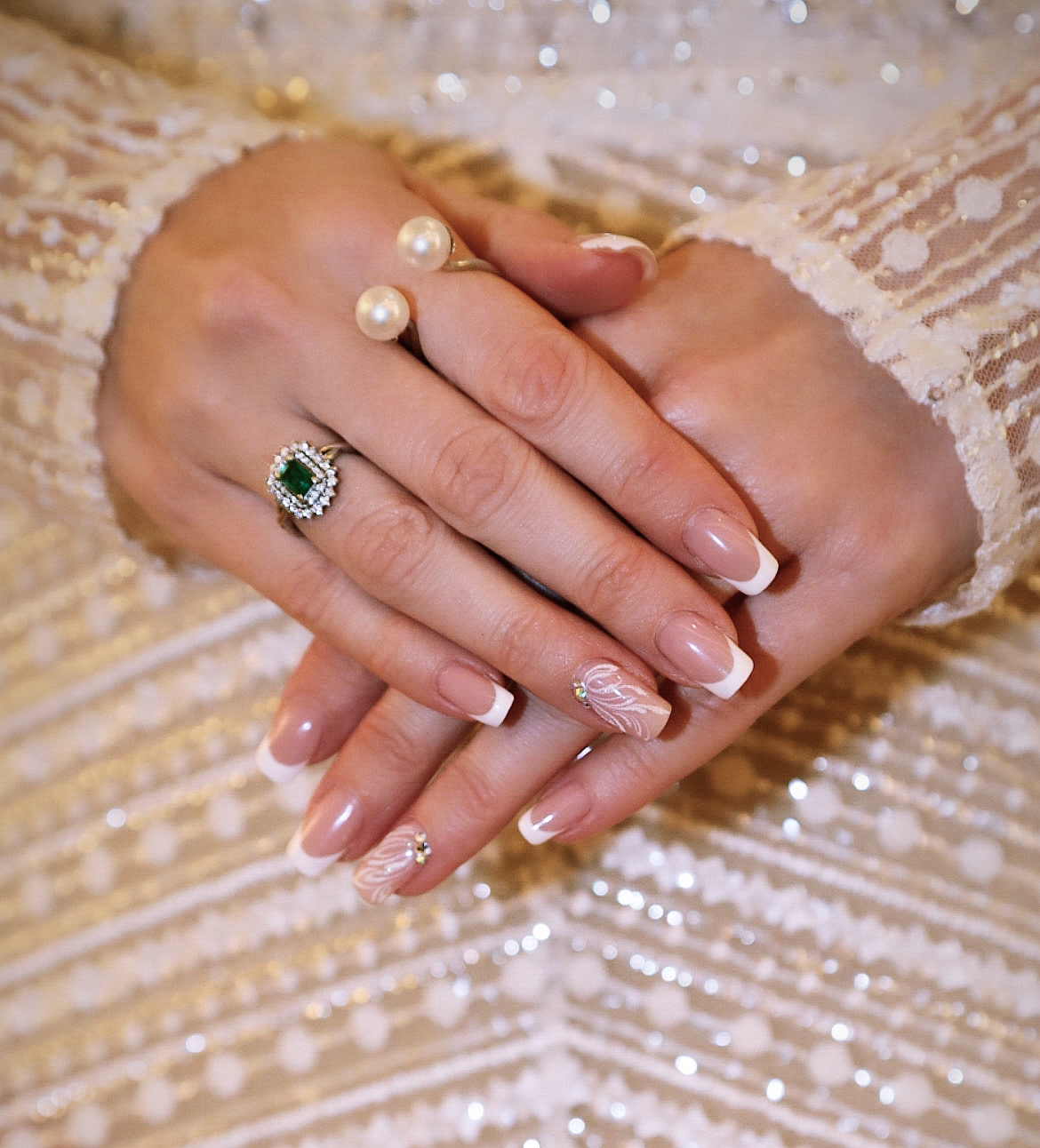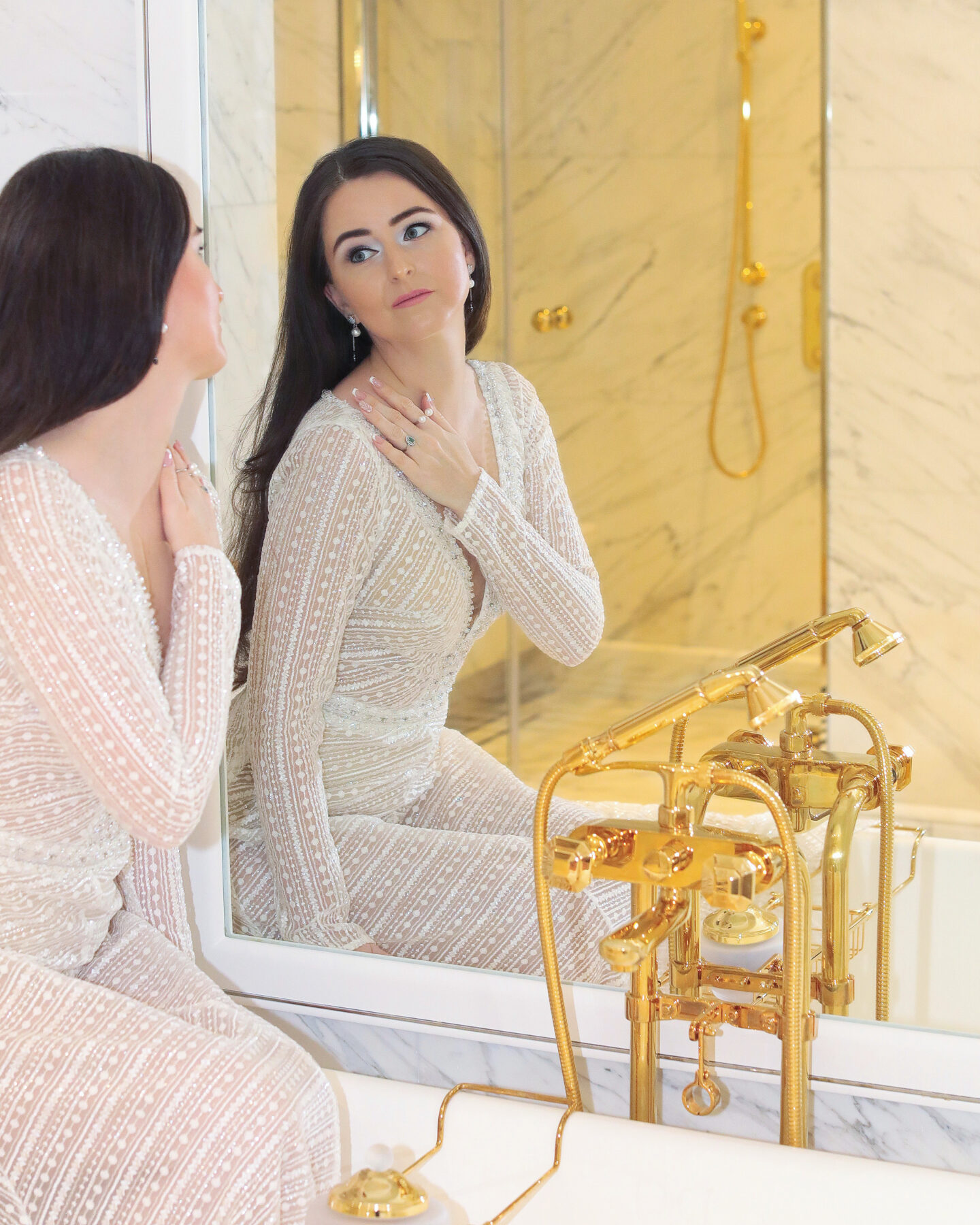 PR gift